Midnight Breakfast (Fall 2021)
Midnight Breakfast
Monday, December 6th at 10:30 PM – 12 AM
Newton Gresham Library- 2nd Floor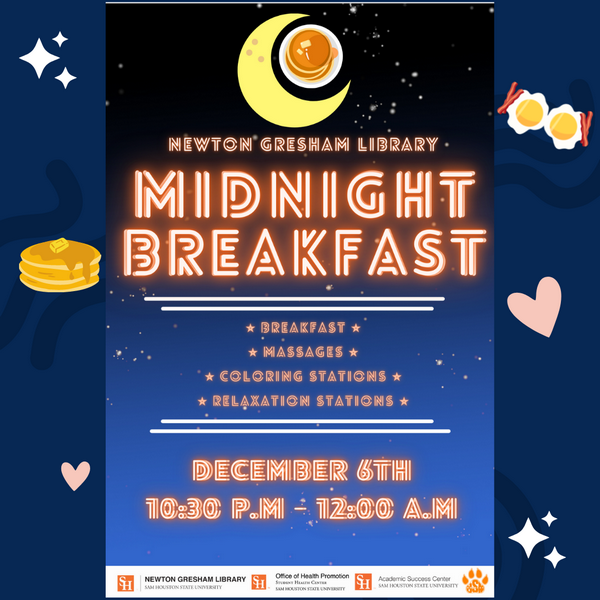 Stressed? Need a break during finals?
Come to the library on Monday for a study break and some fuel!
We will be serving breakfast at 10:30 PM, in the thick of your studying, to help you recharge!
We will also have massages, coloring stations, and relaxation stations for some much-needed destress.
See you there!