Manga and Game Nights (Fall 2021)
On this page:
Let's Talk Manga: You can do it too! (Oct 25)
Manga Palooza Game Night (Oct 28)


Let's Talk Manga: You can do it too!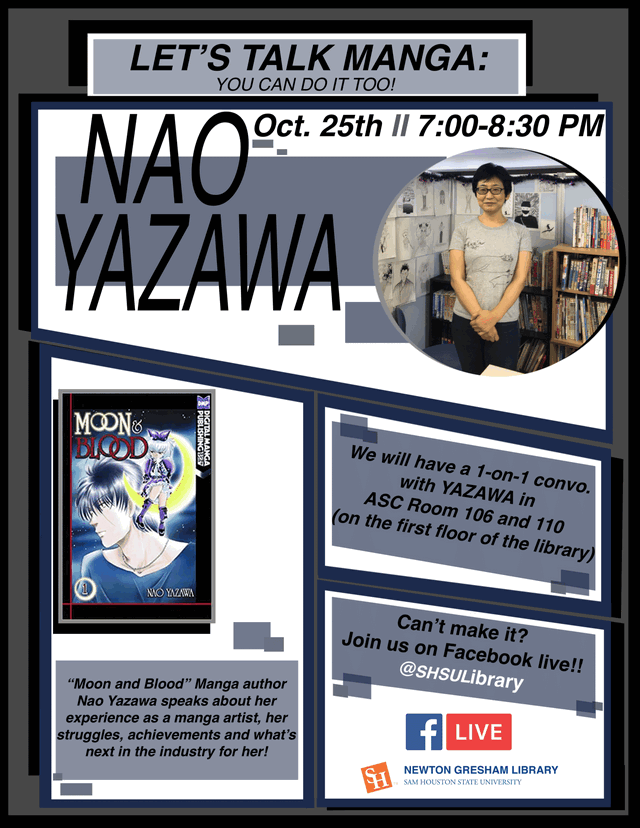 Monday, October 25 at 7:00pm to 8:30pm
Newton Gresham Library, ASC 106 & 110

Do you like manga? Do you write graphic novels? Come listen to Nao Yazawa, all the way from Japan, speak about her experience as a manga artist, achievements and what's next for her.
Manga Palooza Game Night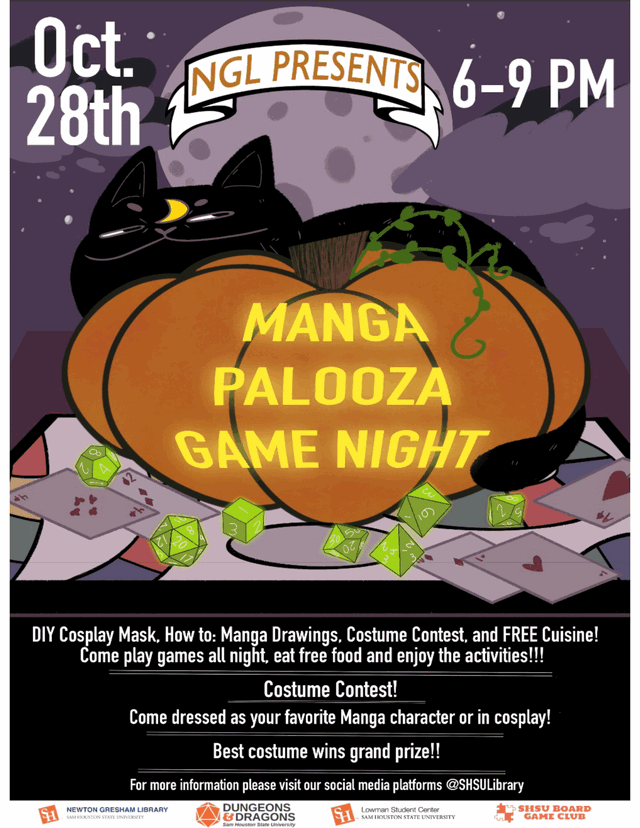 Thursday, October 28 at 6:00pm to 9:00pm
Newton Gresham Library, 1st Floor

With our Manga collection being one of our most popular collection, we are throwing a Manga themed Game Night! Come play board games, life sized games, and even Dungeons and Dragons! We will have DIY Cosplay Masks, How to: Manga Drawings, and even a Cosplay Costume Contest! Free food and free doorbusters! Come out and enjoy this spooky, fun event with us!