Government Documents at Newton Gresham Library
The Government Documents Department provides users with free unrestricted access to materials published by the United States Federal government and the Texas State government.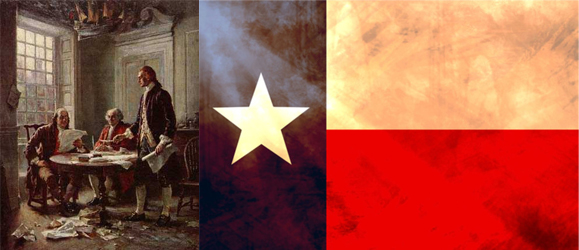 Location And Hours
The Government Documents Department is located on the first floor, near the elevator, in room 105 of the Newton Gresham Library.
Room 105 is designated an Open Study Area. The Government Collection and the room's resources are accessible during the hours the library is open.
If you have questions regarding locating resources, please ask for assistance at the Library Service Desk on the second floor.
Online Resource Links
Click to Explore Federal, Texas State, and International Resources Online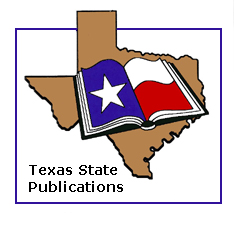 Borrowing Materials
Check-out federal and state publications at the 2nd floor Library Service Desk—with some exceptions listed below. Loan periods are available for Sam Houston State faculty, staff, and enrolled students, on campus or at a distance, as well as TexShare and courtesy card holders. Documents are subject to the same circulation policies as other library materials.
NON-CIRCULATING PUBLICATIONS:
Document Reference or Building Use Only status
Non-print formats: microfiche, CD-ROMs, DVDs, and videos
Periodicals: journals and magazines (bound volumes and single issues)
Maps and posters in the map cabinets
Code of Federal Regulations
Congressional Record
Federal Register
House and Senate Journals (federal and state)
Internal Revenue Service tax preparation materials
U.S. Census Bureau publications
U.S. Congressional Serial Set and American State Papers
Other exceptions may occur.
Copies of print and microfiche documents can be made in Copy Services (Room 141).
Copies of CDs and DVDs can be made in Government Documents by patrons supplying their own blank discs.
Document Collections
BACKGROUND:
In 1949, Newton Gresham Library became part of the Federal Depository Library Program (FDLP), and began to house selected materials produced by federal agencies and the legislature for free public access.
The collection is organized by a call number called the SuDoc, following rules for classification found in the Superintendent of Documents Classification System. The Library selects the types of publications it wishes to receive from the List of Classes of United States Government Publications Available for Selection by Depository Libraries. These selections are made in accordance with the Newton Gresham Library Collection Development Policy: Government Documents.
From 1963 until 2011, the State of Texas also produced depository materials, addressing Texas issues. NGL was part of the Texas State Publications Depository Program and still hold these titles received.
ACCESS:
All Federal and Texas State documents are listed in the library's online public access catalog from 1995 to current, including both publications in tangible format (e.g., print, microfiche, CD-ROM, DVD, video, sheet map, etc.) and publications where access is provided electronically (clicking on a URL button will either display the document itself or the web page on which it resides).
To locate uncatalogued pre-1995 documents owned by the library, users will need to use the old style card catalog in the documents department (the library has an ongoing project to enter pre-1995 documents into the online catalog).
Selected documents (both monographs and periodicals) are cataloged for the library's Main, Reference, and Special collections using Library of Congress call numbers.
The principal index to federal documents has traditionally been the Monthly Catalog of United States Government Publications (1895-2004). It is has now been replaced by the more comprehensive Catalog of U.S. Government Publications, which will eventually contain records for all unclassified federal documents in all formats from the late 18th-century to current. Until that project is complete, a variety of print and online bibliographic resources listing earlier documents are available for author, title, and subject searching (see Locating Pre-1976 United States Federal Documents for a guide to these sources in the Newton Gresham Library).
In addition, the OCLC WorldCat database contains records for older documents held by around 70,000 libraries worldwide (access is provided through the library's Databases web page and is restricted to those affiliated with Sam Houston State University).
Texas State documents are classified and arranged by TxDoc numbers, according to the Texas Documents Classification Scheme. The principal bibliographic resource for these documents was the monthly index Texas State Publications (February 1989–December 2010), previously published under the title Texas State Documents (January 1968–January 1989). Other resources include the aforementioned OCLC WorldCat and The Library Catalog of Texas State Agencies.
Citing Government Documents
Access the guide to citing government documents using the Chicago Manual of Style (courtesy of Bowdoin College).