The Library's new Collaboration Tables allow you to connect a laptop to a large-screen monitor to share your screen on a larger scale. This is an excellent tool for groups who need to work together while viewing or editing files and web pages.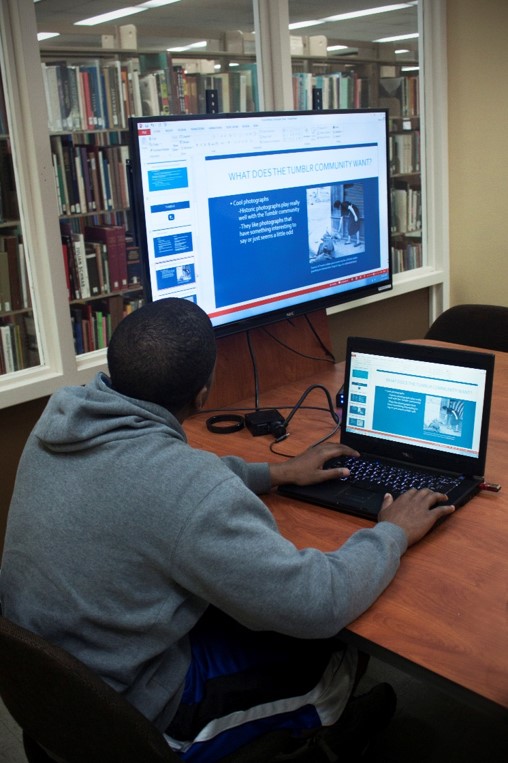 Three collaboration tables are available in the Library:
1st floor - copy room (room 141)
2nd floor - Reference section
3rd floor - room 307 (checkout required; see the Circulation Desk)

Use the cable to connect your laptop/device to the TV. If the standard cable does not fit, please go to the Circulation Desk. We can lend you:
A cable adapter to connect your device to the TV (please bring the device with you); or,
A laptop that works with the existing TV cable

Questions? Visit the Circulation Desk (main floor) or call 936-294-1599.